About OPS
Over 30 years ago, OPS was founded to provide a full range of rental products and services to the trade and consumer show industry.
Over the years, OPS has maintained a focus on providing high quality service with a personal touch. We are proud to be a Canadian family owned and operated company.
Now into its 30th year, OPS maintains its commitment to high quality and personalized service. Our staff is our strength — they are experienced, knowledgeable, courteous, friendly and service oriented.
OPS can work in all facilities in the GTA and beyond — we have worked in sites as diverse as:
Metro Toronto Convention Centre
The International Centre
Enercare Centre & Beanfield Centre
Markham Fairgrounds
Mississauga Convention Centre
Paramount Centre
Plus various Hotels, Banquet halls and Malls
Our mission is to provide all of our clients, no matter how large or small with exceptional and personable service from the original concept to the final realization of the event.
OPS is a certified member of: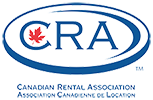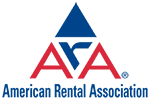 What our clients are saying...
"...It was such a pleasure working with OPS and I was very happy with everything this year."
What our clients are saying...
""Thank you so much for the wonderful service and product your company provided to us for our November 30th poster session. ""